In my early high school days one of my best friends and I had the idea to start a music website to talk about new music, interview bands, and concert reviews. While that fizzled out as college applications loomed over us, I'm excited to get back into the music blogging scene and chatter away about my recommendations to see this summer at Warped Tour. While I am incredibly grateful and wouldn't change my opportunity to travel abroad next month (more details on that later!) I am a teensy bit sad to be missing out on some of my favorites here in the US, so check out my Top 5 "must see" bands on Warped Tour this summer.
1. The Maine
Photo source: (http://themaine.addozones.com/)
I admit this is a not-so shameless plug to encourage everyone to go see my favorite band this summer. I have had the great fortune of seeing them 7 times over the past 6 years, and watched them grow both musically and as a band. I can promise you The Maine puts on a genuinely  great show and do not disappoint. Furthermore, these are easily the most genuine guys in the business period. Forget overpriced meet and greets or any sense of entitlement here. The Maine truly works their hardest at every date to put on a great show and interact with their fans. Besides having stellar music, these are some amazing dudes. (PS if you haven't checked them out, you should).
2. Tonight Alive
Photo source (http://www.richarddphoto.com/richarddphoto-photographer-director/tonight-alive)
This Australian-based woman fronted band totally puts a fresh face on pop rock. Tonight Alive's music is truly unique and while I have not had the fortune to meet them (yet!) I've heard nothing but good stories. Their shows are so energetic, charismatic,  and match the quality of talent found on their albums- I highly recommend anyone who has the chance to see them should do so!
3. State Champs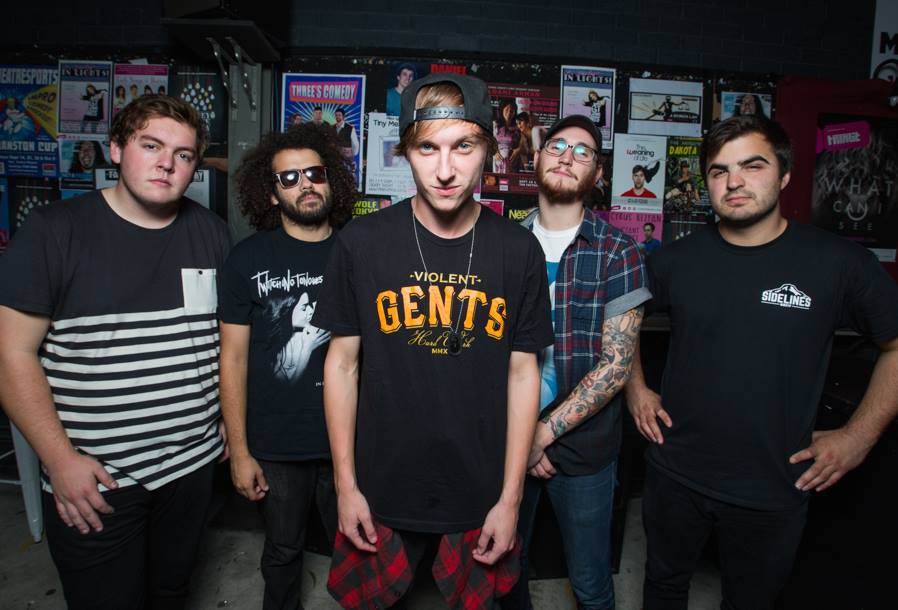 Photo source: (http://highlightmagazine.net/2015/03/30/state-champs-new-album-is-complete/#prettyPhoto)
While it may seem like the pop punk scene is slowly dying (RIP Man Overboard and Transit), State Champs is one of the bands I can see going the distance. While they definitely harness the quintessential pop punk elements, there's more musical substance and range that sets them apart in my book. Lately, they've rightfully gained more recognition in the music scene, and this band is on the up and up. Performance wise, State Champs always puts on a great set and easily fit into the top 3 "must see" category.
4. Mayday Parade
Photo source: (http://fearlessrecords.com/artist/29)
Mayday Parade has been one of the hallmarks of the Warped Tour scene for years. They are one of the bands I've seen the most and as a testament, I would definitely go back this summer and do it all over again. This isn't one of the bands where you listen to the album, see them live, and then think "wtf happened." This is a band that will put on a lively and fun set to jam out to. Not sure what their setlist will be, but hopefully they throw some old classics on it as well (think: Jersey or Black Cat)!
5. Real Friends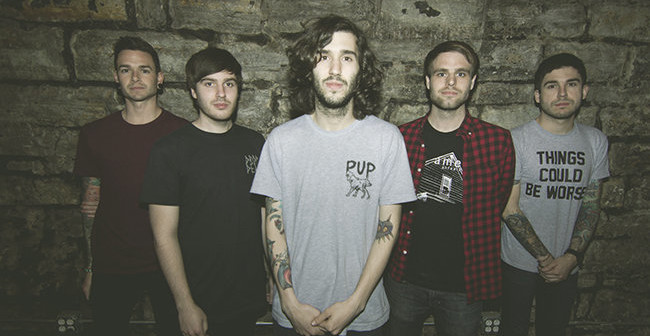 Photo source: (http://highlightmagazine.net/2016/05/20/real-friends-release-new-song-mokena/#prettyPhoto)
Sometimes you just need to listen to some good old "let's eat pizza and get out of this town screw the past" modern day pop punk. Real Friends is great to rock out to and let out all those pent up feelings. This band doesn't pretend to be anything its not and I promise you that their honesty in lyrics and desire to perform shines through. Go ahead, embrace a little angst, sing about your bony knees and not loving your ex anymore, and have a great time seeing them.
Runner Ups:
Yellowcard
Good Charlotte (never seen!)
New Found Glory (never seen!)
Issues
The Story So Far
Set It Off
We the Kings
Chunk! No Captain Chunk
The teenage version of me used to eagerly anticipate my Warped Tour date since the weekly lineup announcements started half a year earlier. While  my dedication to the cause has slightly waned with growing outside commitments, I will never be too old to jam out to good bands among fellow music lovers. For those of you who don't know or have never been, the Warped set time schedule changes for each tour date, so flexibility is the name of the game. That being said, I hope everyone can see their favorite bands and  check out my recommendations and/or see some new ones this summer as well
Peace out and defend pop punk
Hannah